Hello there!
As part of our series highlighting the redesign/changes in our panel, We have introduced a new option in our control panel (CrownPanel), Hard Reboot.

Previously, Hard Reboot was achieved by issuing a shutdown task and then a boot task to re-boot the system. In other words, this option is similar to pulling out the power to your PC and then plugging back in.

We recommend only having to use this option when the VPS is not responding to any of your actions, for example, incase of a kernel panic.
You will find the Hard Reboot option under the Power Control tab

Once you click on the Hard Reboot button, you will see a popup window with a confirmation and the warning / informational message.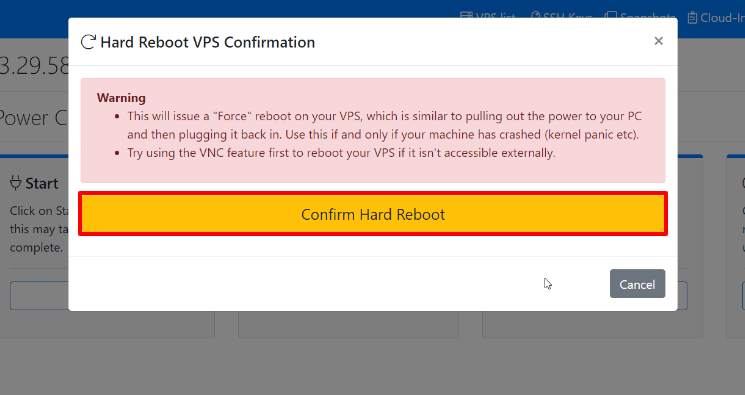 This option is available for both virtualizations OpenVZ and KVM.
(Visited 120 times, 1 visits today)