Has your website grown a large following recently, perhaps receiving a lot more web traffic and visitors than before? Well, congratulations!
Now comes the important step of ensuring your website keeps growing and remains accessible to your new visitors, often websites hosted on shared hosting services have limits set on them by their web host, while some web hosts might be generous with their limits, most tend to restrict memory usage, IOps (Input output operations per second) and other variables like Entry processes which ultimately limit the number of people who can access your website at a given time.
Using a control panel like cPanel or DirectAdmin gives a sense of comfort and easy accessibility to various features like creating/managing databases, accessing webmail and other features like adding users, new domains and email accounts.
Moving to a VPS from Shared Hosting is the step often taken by most growing website owners to ensure that your website has more resources available for it, but this often brings along a few doubts about managing your website via the command line, while setting up a LAMP stack or LEMP stack isn't difficult, but combined with managing things like a mail server and databases for multiple users or websites, it gets rather complex quickly.
Let's take a look at 5 free to use control panels that make managing your website on a VPS just like it was on your shared hosting service,
HestiaCP (https://www.hestiacp.com/)
HestiaCP is a fork of the popular control panel VestaCP which includes many enhancements and updates to it with a similar user interface,

Control Web Panel (also known as CentOS Web Panel) (https://control-webpanel.com/)
Originally called CentOS Web Panel, now renamed to Control Web Panel is another popular control panel used by many to manage their servers.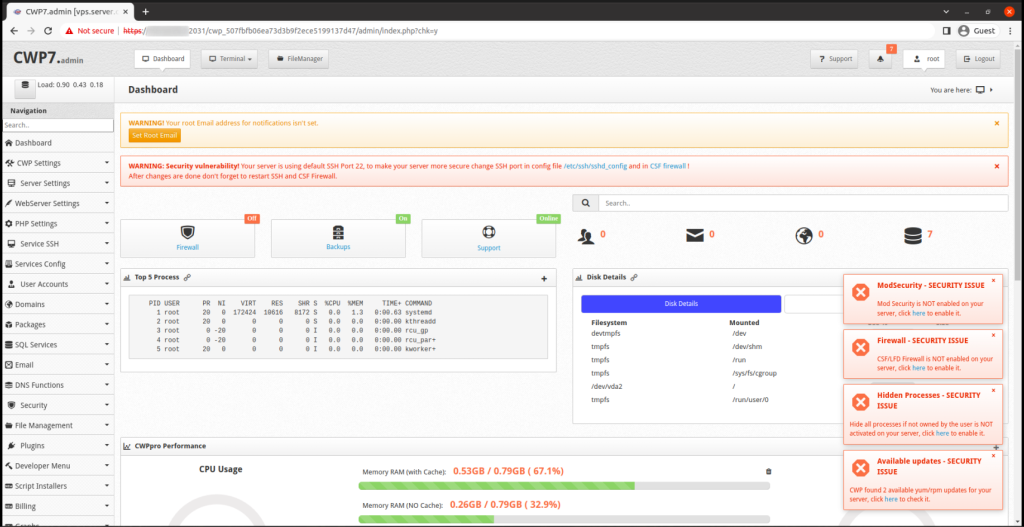 WebMin (https://www.webmin.com/)
A control panel that is both popular and has been around for a long time, WebMin is a time-tested solution that still works great in 2022.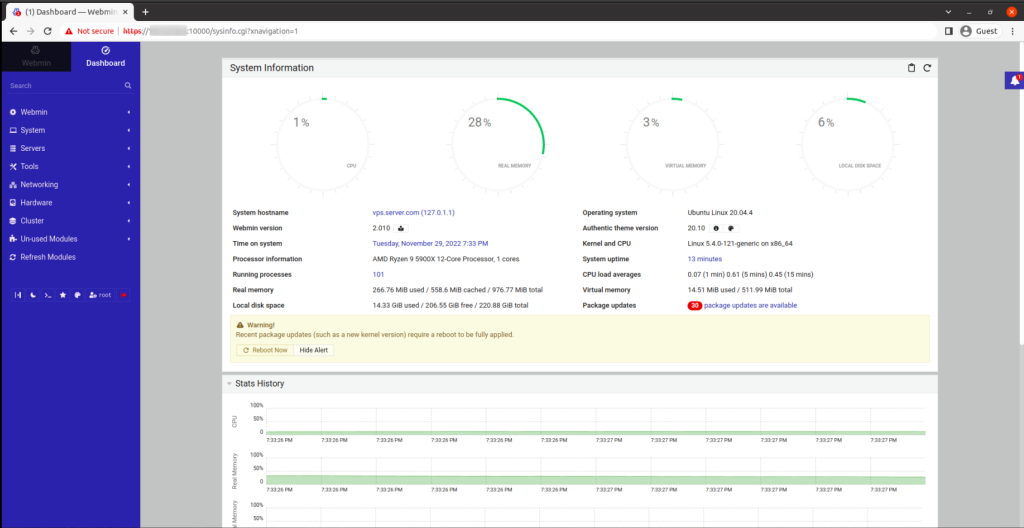 VestaCP (https://vestacp.com/)
VestaCP is the popular and free-to-use control panel, with a nice UI and packed with features that make it super simple to manage your websites hosted on the VPS.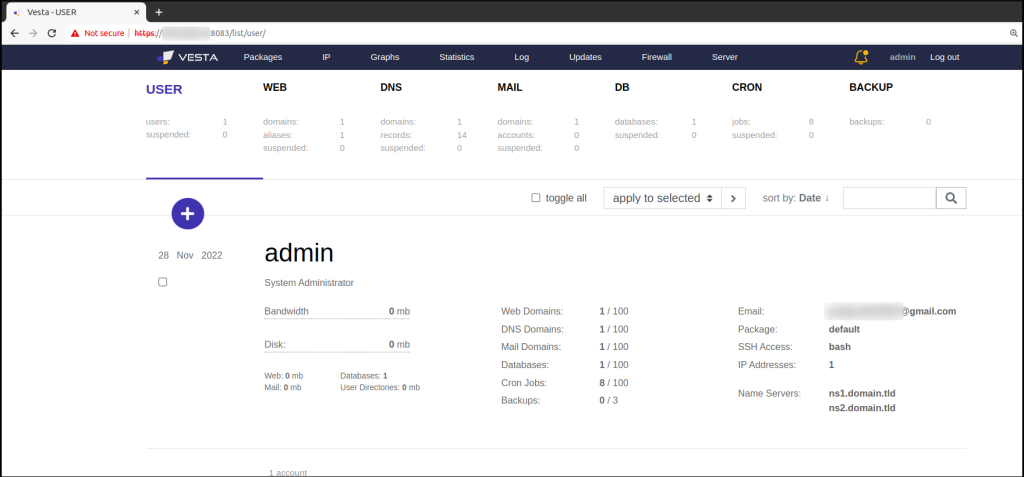 myVesta (https://www.myvestacp.com/)
myVesta is a fork of vestaCP with similar UI and features, but it is designed with a few additional features to improve performance and give end users more control such as limiting the maximum number of sent emails (per hour) per mail account and per hosting account.