Greetings,
We're happy to announce a performance upgrade to our cPanel and DirectAdmin shared and reseller hosting available in Frankfurt, DE,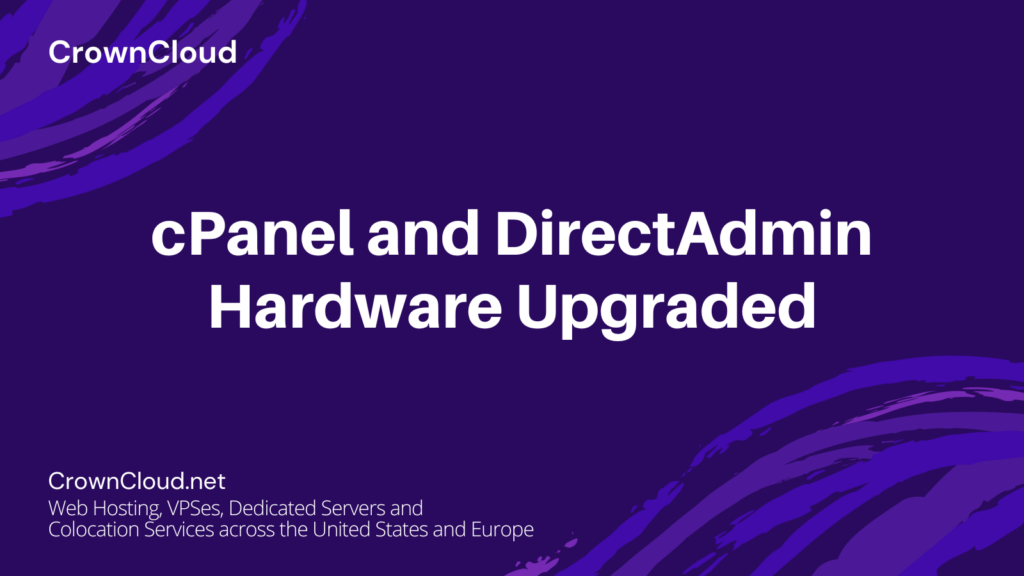 The cPanel and DirectAdmin services are now powered by SSD-based storage with an AMD Ryzen 9 5950X CPU and faster DDR4 memory. Get ready to supercharge your websites and enjoy lightning-fast performance, unmatched reliability, and exceptional value.
Unleash the Power of AMD Ryzen 9 5950X:
Our new hosting plans in Germany location are powered by the AMD Ryzen 9 5950X processor, a true powerhouse in the world of CPUs. Its impressive clock speeds provide snappy response times, offering your visitors an optimal user experience and ensuring your websites run smoothly even during traffic spikes.
Blazing-Fast Shared Hosting:
Our SSD-powered AMD Ryzen 9 5950X shared hosting plans are perfect for individuals and small businesses looking for affordable yet high-performance hosting. Experience faster website loading, smoother navigation, and improved SEO rankings with our shared hosting.
Reseller Hosting with Unmatched Power:
If you're a web professional or agency, our reseller hosting plans are designed with you in mind. Take advantage of the exceptional power of AMD Ryzen 9 5950X and the speed of SSDs to provide your clients with the best hosting experience. Create your hosting brand and offer high-performance solutions that set you apart.
Why Choose Our Hosting:
Unbeatable Performance: Our AMD Ryzen 9 5950X CPUs and SSD storage deliver industry-leading performance, ensuring your websites are always responsive.
Reliability: Count on us for rock-solid reliability and 99.9% uptime, backed by our expert support team.
Scalability: As your website grows, our hosting plans can scale with you. Start small and expand seamlessly.
User-Friendly Control Panel: Manage your websites effortlessly with cPanel and DirectAdmin, the industry-standard control panel loved by web professionals.
24/7 Support: Our support team is available around the clock to assist you with any questions or issues you may encounter.
Upgrade Today, Experience the Difference:
Don't miss out on the opportunity to elevate your web hosting experience. Whether you're a blogger, small business owner, or web professional, our SSD-powered AMD Ryzen 9 5950X hosting plans are designed to meet your needs. Join us today and discover hosting that's faster, more reliable, and more powerful than ever before.
To check out our cPanel AMD Ryzen 9 5950X powered SSD shared and reseller plans visit our website at
– DirectAdmin reseller hosting
Stay tuned for further updates!
Follow us on CrownCloud Blog, Twitter, and Facebook for updates regarding current offers and other updates.
(Visited 17 times, 1 visits today)