Greetings,
We are delighted to inform you that we have updated the Templates & ISOs for – Ubuntu 16.04, Ubuntu 18.04, Ubuntu 20.04, Ubuntu 22.04 and Ubuntu 22.10. This update ensures that any new VPS deployed will include the latest available packages, saving you time and effort in performing initial updates.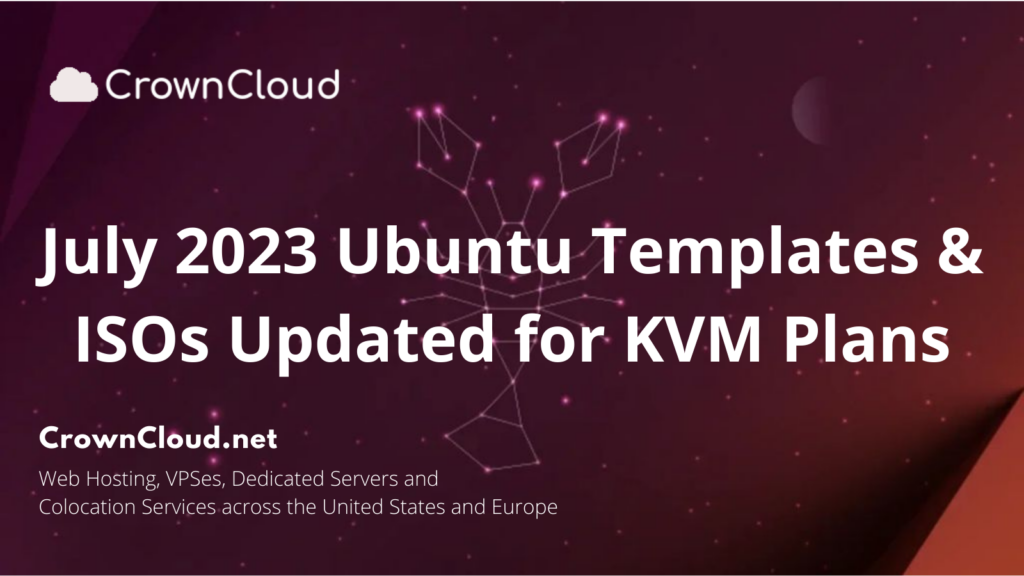 If you already have an existing VPS, you can update it at any time by following our guide on how to update your VPS. You can find the guide at this link: update_centos_and_ubuntu_and_debian.
The instructions on how to mount and install the operating system's ISO from CrownPanel are available on our dedicated wiki post. This post provides step-by-step guidelines and information for the installation process. The link to the wiki post is here. By following these instructions, you will be able to successfully install the operating system using ISO through CrownPanel.
If you require any assistance, our dedicated support team is available through the client area. Please don't hesitate to reach out to us, and we will be more than happy to assist you.
Stay tuned for more updates!
Team CrownCloud
(Visited 9 times, 1 visits today)