As part of our commitment to ensuring the latest operating system images are available for your usage, we have updated the ISOs for the following operating system images,
AlmaLinux 8/9
Rocky Linux 8/9
CentOS 7, 8-Stream, 9-Stream
Ubuntu 20.04, 21.04, 21.10, 22.04, 22.10
Archlinux x86_64
Debian 10/11 amd64
Fedora 36/37 x86_64
FreeBSD 12 amd64
gParted
GRML full
Netboot.xyz
SystemRescue CD
VirtIO Drivers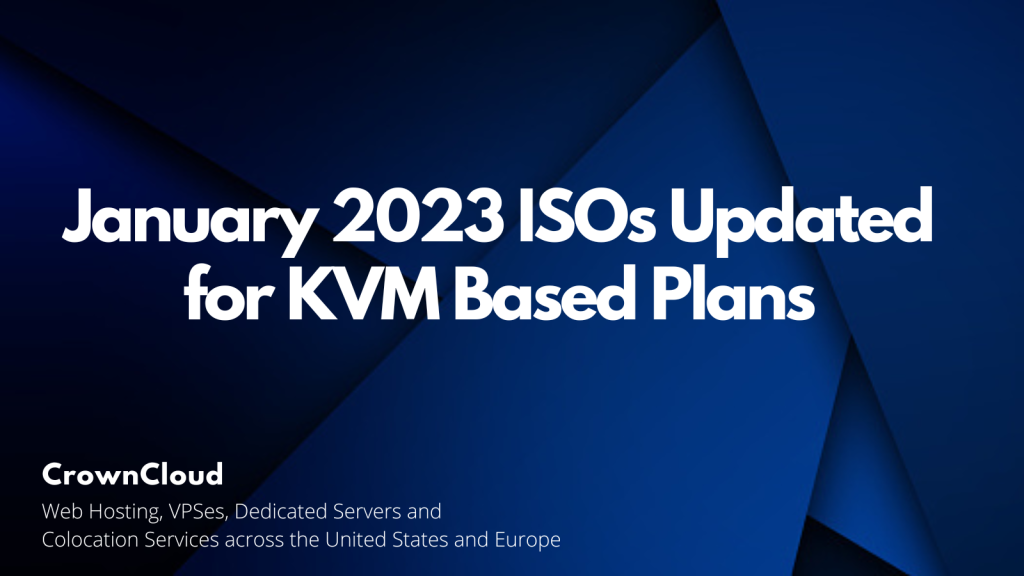 As always, any existing VPS can be updated at any time by the user, you may follow our guide for the steps required to update your VPS, Click here.
If you require any assistance at any time, please feel free to contact our support team via the client area and we'll help you out.
Follow us on CrownCloud Blog, Twitter, and Facebook for updates regarding current offers and other updates.
Stay tuned for further updates!
Team CrownCloud
(Visited 15 times, 1 visits today)