Hey There!
As part of our series highlighting the redesign/changes in our panel, today we're moving to the Task Log!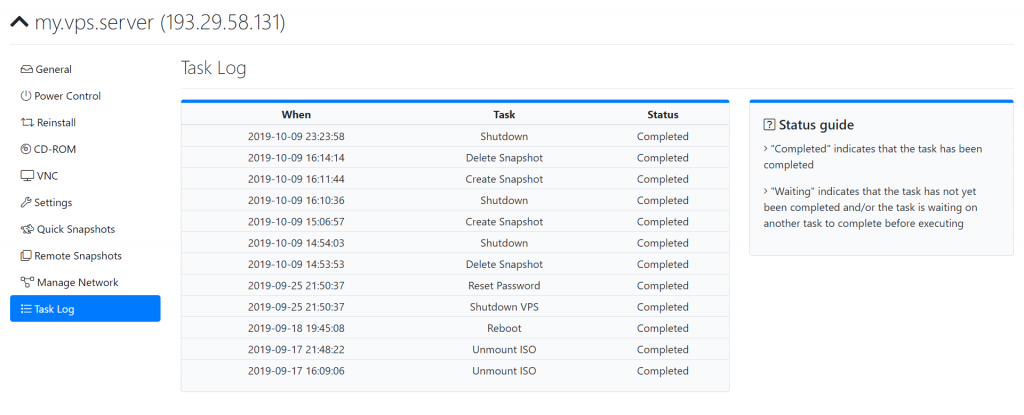 The Task Log interface remains basic but quite important in highlighting completed tasks and pending tasks,
We have redesigned the interface to be more sleek when viewing multiple tasks. We plan to introduce a method to view all the tasks ran previously as well.

Stay tuned for further updates!
(Visited 25 times, 1 visits today)