Hey There!
We're happy to announce a new feature in CrownPanel to help make managing snapshots easier, The panel now supports managing all of your snapshots together under one interface.
This feature is very helpful in identifying and managing Snapshots when you have multiple Snapshots or multiple VPS with a number of snapshots.
To view Snapshots in one place,
Login to CrownPanel
And you will find a new option in the header called "Snapshots", click on it to view all of your Snapshots.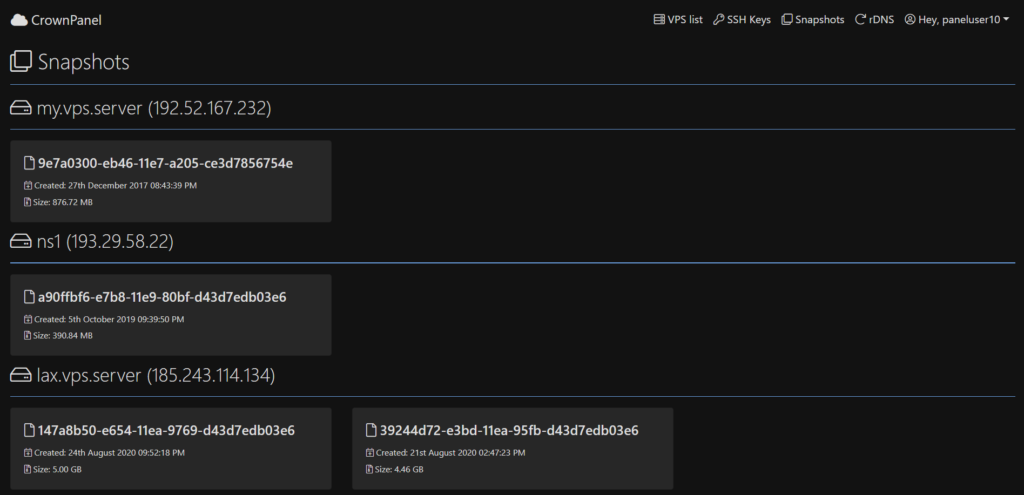 The snapshot list feature will also receive a number of updates in the coming days, including renaming, deletion and more! All under one page.
Stay tuned for further updates!
(Visited 132 times, 1 visits today)